FROM OUR FAMILY TO YOURS
Zelmar Kitchen Designs was established as a family-owned business in 2007 with old world principles. Back when you knew your local baker and big box store service wasn't the norm. We want to be your neighborhood kitchen design center, a place to go to for customer service, quality products, integrity and trust behind unmatched craftsmanship for all of your kitchen and bath remodeling needs.
With over 25 years experience and an award-winning team at the forefront, we provide our expertise in renovation for your next project. Our promise is to treat your home as we would ours and that means only offering the highest quality products to be installed by trusted experts. Don't let our location fool you, our products and services come at unbeatable prices. We provide design services in a way that will help you visualize your future space through, physical samples, photo references, virtual and augmented reality and computer renderings. Click here to see our work and continue reading to learn more about us.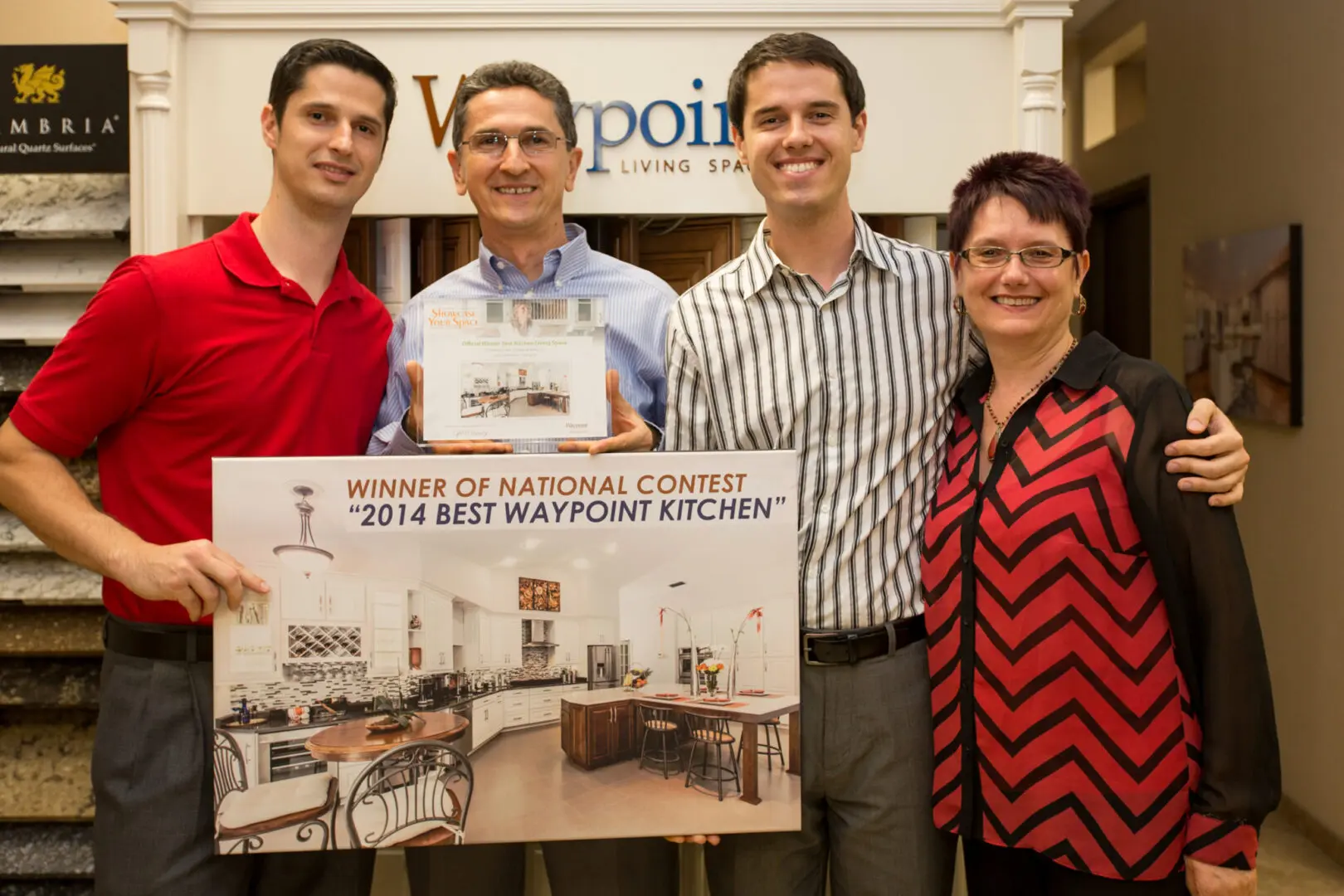 Experience
Experience and expertise is always important no matter what kind of business or field a company operates in. We have 20+ years of experience that involves both European and American design expertise.  
High-quality Products & Services at Great Prices
Using a highly specialized design company doesn't mean paying high prices. Comparing apples to apples we rarely lose business because of pricing. Using a smaller design company (over a large company) means lower over head and costs and more attention to detail and service, saving you money and providing you with better products and services.
Unique Design Process
The customer is led through the entire design process by one  person, the designer / owner of the company himself. This   ensures  a smooth process where both the designer and client are on the same page at all times.
Family Owned Business
Zelmar Kitchen Designs is fully family owned, making our work experience just that much better and more enjoyable, which transfers over to all of our customers as well. 
References
Every job Zelmar Kitchen Designs has performed in the past can be used as a reference for anybody interested in finding out more about us from people like yourself, the customer. 
State of The Art Design Center & Showroom
The brand new Zelmar Green Energy Efficient design center show cases hundreds of door styles and gives you a taste of the many different possibilities when it comes to design and remodeling your kitchen/bath. Stop by and experience it for yourself.  
Unique and Wide Range of Products
Zelmar Kitchen Designs has both full custom line cabinets for the price of upgrade stock cabinets and high quality customizable stock cabinets. This includes four different brand names:  
Environmentally Friendly
We have developed an energy efficient green showroom with power saving lighting, signs & computers. Our team has dedicated itself to providing our customers with environmentally friendly options & green products. Our cabinet brand practice environmental stewardship practices, we offer Eco-friendly countertops, and use LED cabinet lighting for high luminosity with low energy use. Find out how we can remodel and brighten up your kitchen.  
Referrals & Recommendations over Ads
Instead of spending thousands of dollars on advertisement, our main focus is to make sure we provide each customer with the best service possible and ensure their full satisfaction upon completion of the process and throughout the entire design and installation process. That way, our work itself become advertisements, because referrals and recommendations are a lot more powerful than paper ads. This also lowers the customers cost in the end as well. .