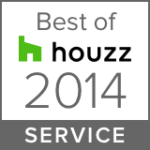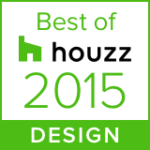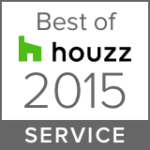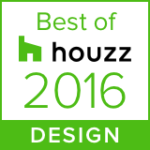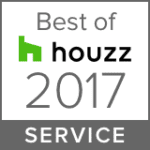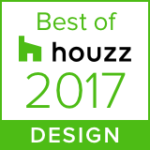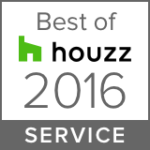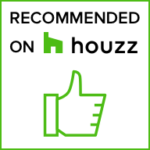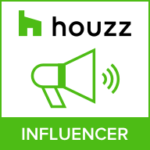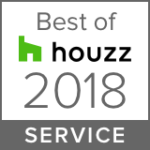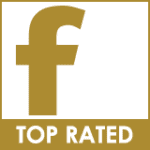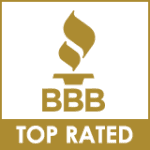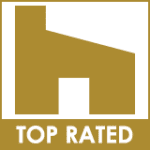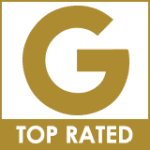 Zelmar wants to hear from you about your remodeling experience.
Thank you for taking the time to let us know how we're doing. Your opinion matters to us.
We value your comments and suggestions that help improve our services and experiences with us. Please follow the links below to share a review with us.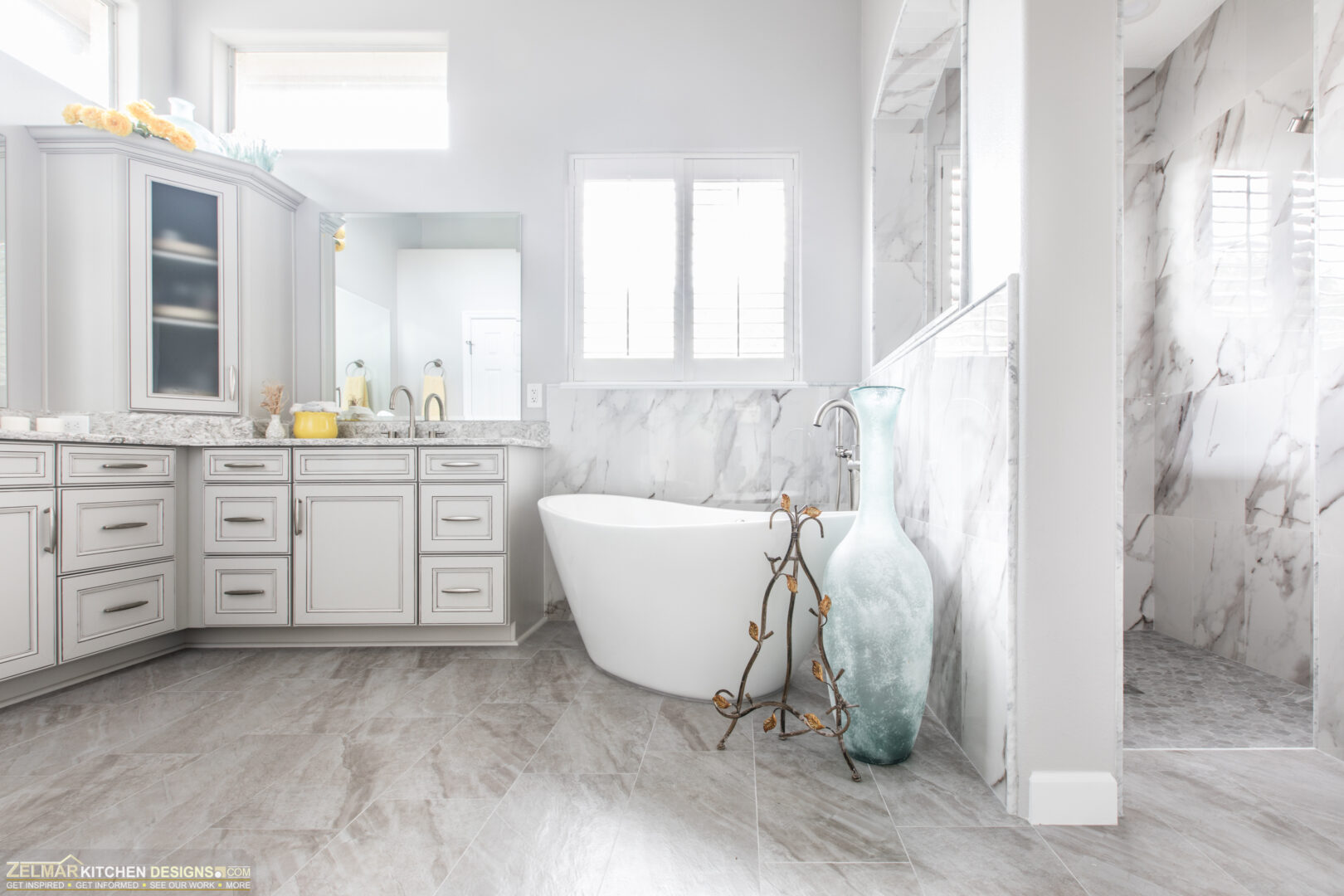 Great job on my bathroom! It is beautiful and the workmanship is by true craftsmen. Love the tile work and cabinetry.
Thanks for all your best efforts.
- DT
Dear Zelko, 
We wish to thank you once again for the beautiful cabinets. They look so good in the kitchen and the bathroom. We also would like to tell you again what a nice job Sandy and Steve did installing the cabinets. They were great to work with. We look forward to working with all of you when we redo the upstairs bathroom.
Thank you!
Dwight & Donna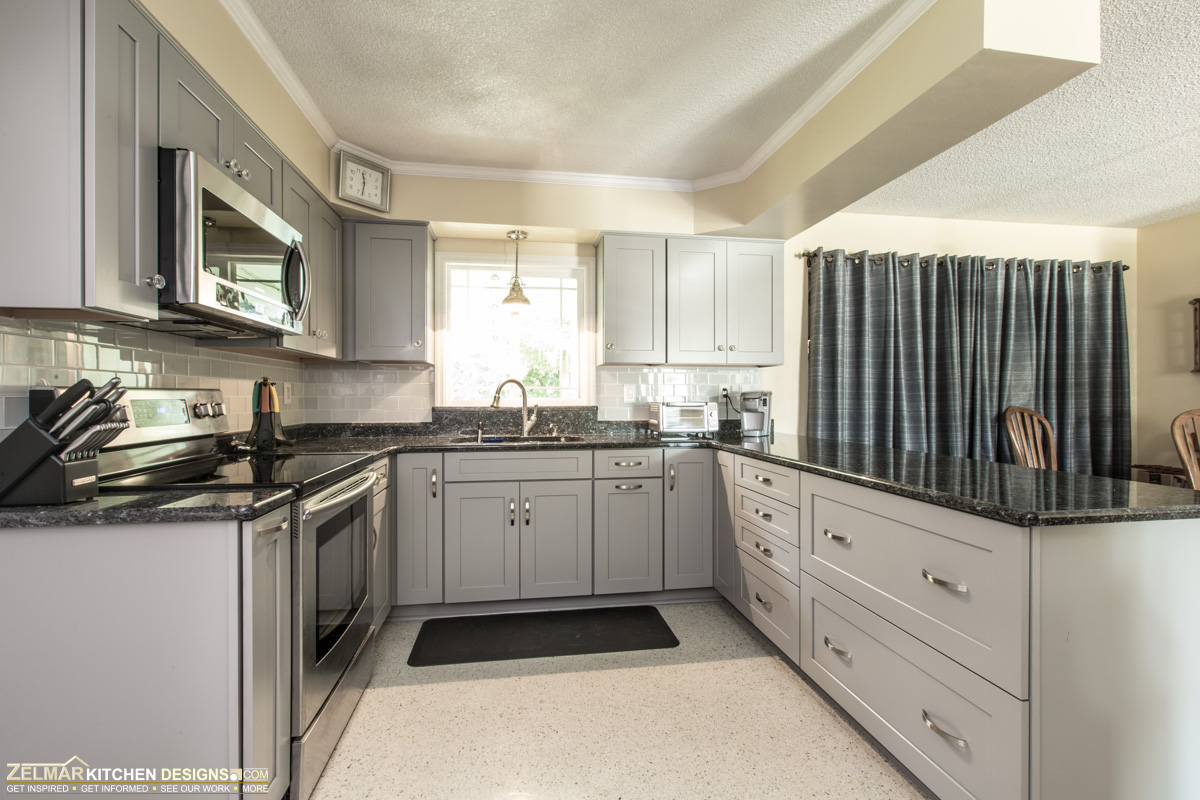 I went into this project kicking and screaming the whole way...and I'm still not quite sure how my daughter got me to do this. BUT...I'm so glad she did. My kitchen is so beautiful and I couldn't be happier with it. You made the entire process so easy, everything just fell into place and we were actually done ahead of time. Everyone you have working with you...the plumber, the cabinet installers, etc...were all wonderful people to deal with and have in my home.
You knew going in that I was on a budget and I truly didn't think we would be able to afford you, but you worked so hard keeping things within our budget...I couldn't believe it. Thank you so much for everything. We're telling everyone about you!
Jane
Zelmar and their crews did a wonderful job on our remodeling project. From the flooring (both tile and wood), the ceiling, cabinets and especially the granite, everything is terrific! We finally have a kitchen that is both functional but absolutely beautiful as well. Zelmar certainly earned our respect for a job well done!

Mark & Gloria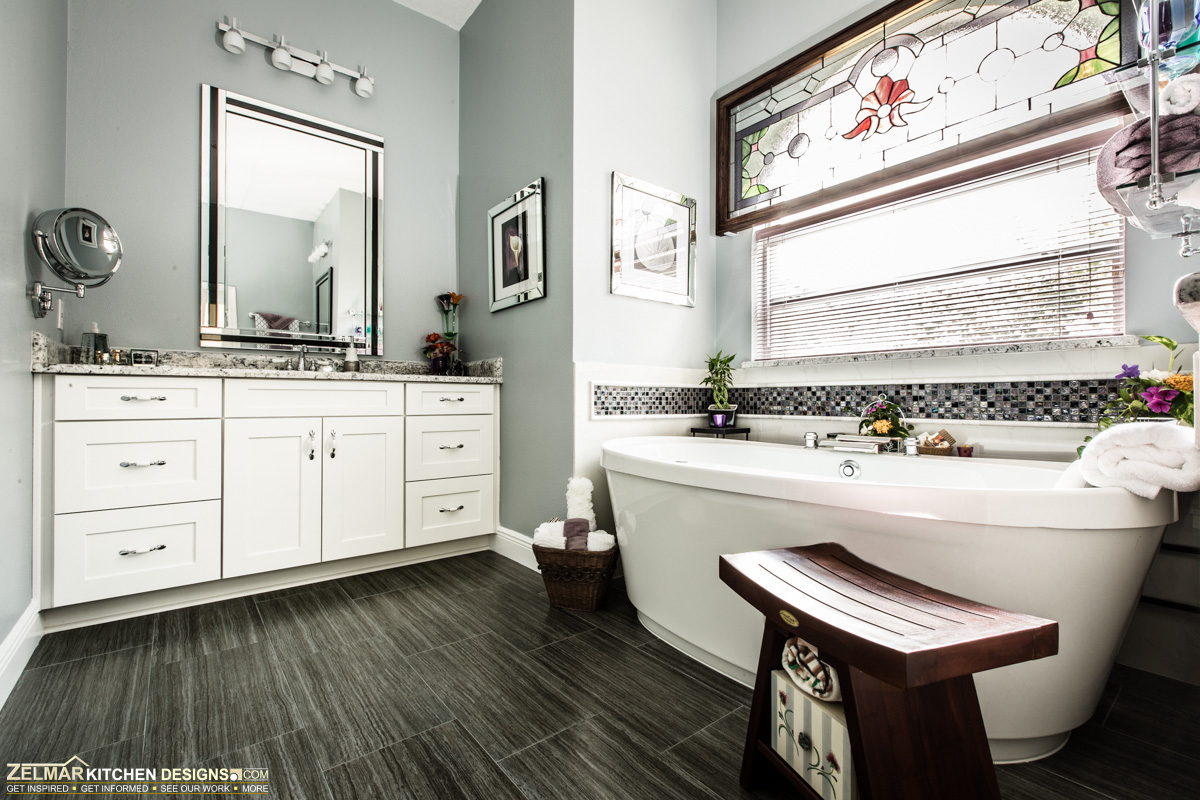 When we first met with the Zelmar team about remodeling our master bathroom, we immediately realized that because of their attention to detail and extraordinary design capabilities, Zelmar was the best choice for the job! The progress of the project proved that as we went step-by-step, and the final transformation indeed exceeded our expectations. 
We now have a master bathroom that makes us feel like we are in our own private spa. During the renovation the Zelmar team made changes to fit our needs and were such a pleasure to work with. 
We are now anticipating going back to Zelmar to assist us in remodeling our kitchen. If you are considering a remodel and want to experience your very own personal "WOW result, we highly recommend the Zelmar team.
Bob & Julie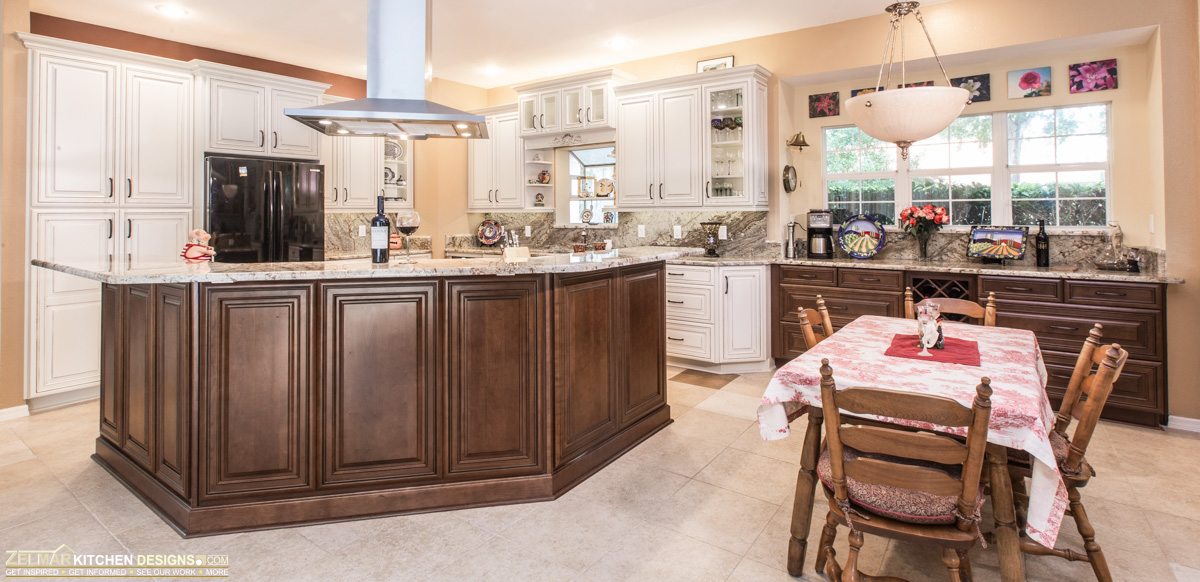 Choosing Zelmar for our kitchen remodel was the best decision we ever made. This project was a lifetime dream for us, and Zelmar made it come true beyond expectations. Zelmar's design expertise benefited us in providing an exceptionally beautiful and much more functional kitchen. Every detail is perfect. What made this project easy is that they did what they said they would do when they said it would be done. 
The contractors worked so efficiently to avoid downtime, and they were very proficient and did quality work. The whole project was a pleasure, and the outcome exceeds anything we could have hoped for. We highly recommend them, and would not consider using anyone else. And, they were cost competitive. How can you beat that?
- The Del Villano Family
Dear Zelko,
I love my kitchen. I had no doubts that I would! I want to thank you for the wonderful family bonds you have and allowing us to be a small part of it for the time you were remodeling our kitchen. Thank you for the individual attention all through the project. You and your family are the BEST!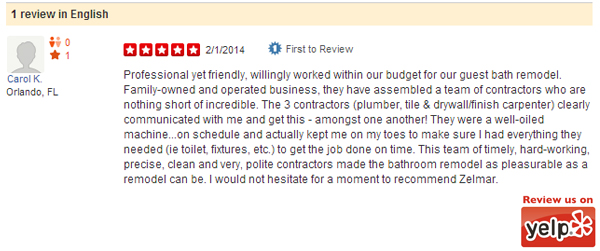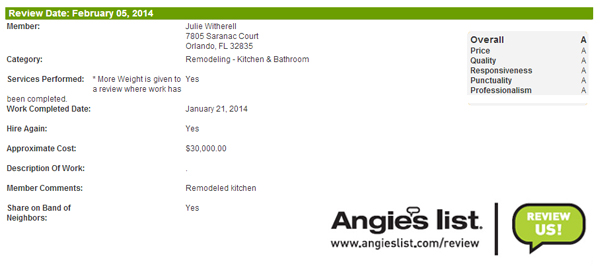 To: Zelko, Milan, Aleks, Stan, Tony, Steve, Sandy, & Ralph
We want to say thank you for making our house a home and making our vision a dream come true!
Thank you!!
Ralph & Ginny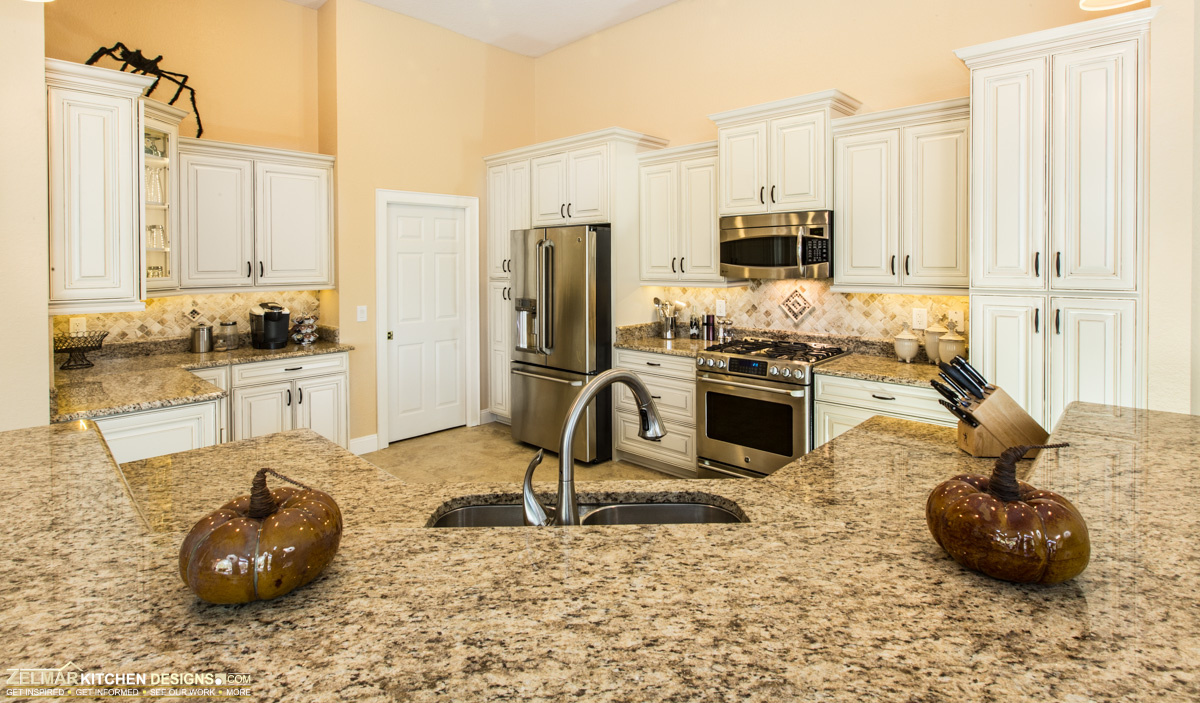 We had our kitchen remodeled from Zelmar designs.  We were extremely happy with the whole process and especially the end result.   They finished ahead of schedule and stayed within our budget.  All of their employees were courteous, professional and knowledgeable.   
We were very happy with how clean they were throughout the whole process.  We were worried about having a big mess to live with, especially with young children, but they were very neat.  We highly recommend Zelmar Designs and would use them for future projects.
Kara Hierholzer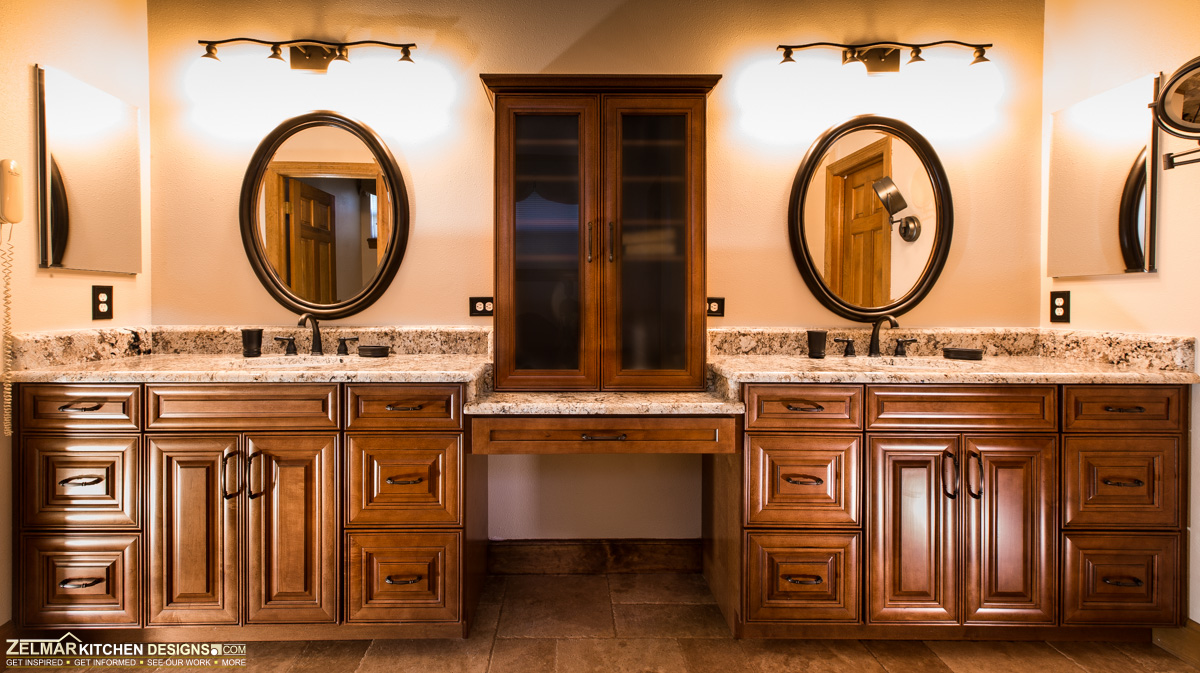 Doing business with Zelmar Kitchen Designs, Zeljko Markovic and his sons, was a true pleasure.  This is an "old school" business with "old school" values.  I immediately liked and trusted the family.  I had very high expectations, and they surpassed them at every turn.  Their team is top-notch and operates like a well-oiled machine.  Throughout the process, I received excellent communication from the team about what to expect, and they finished the job in record time.  My only regret is that I do not have another job for them to start tomorrow!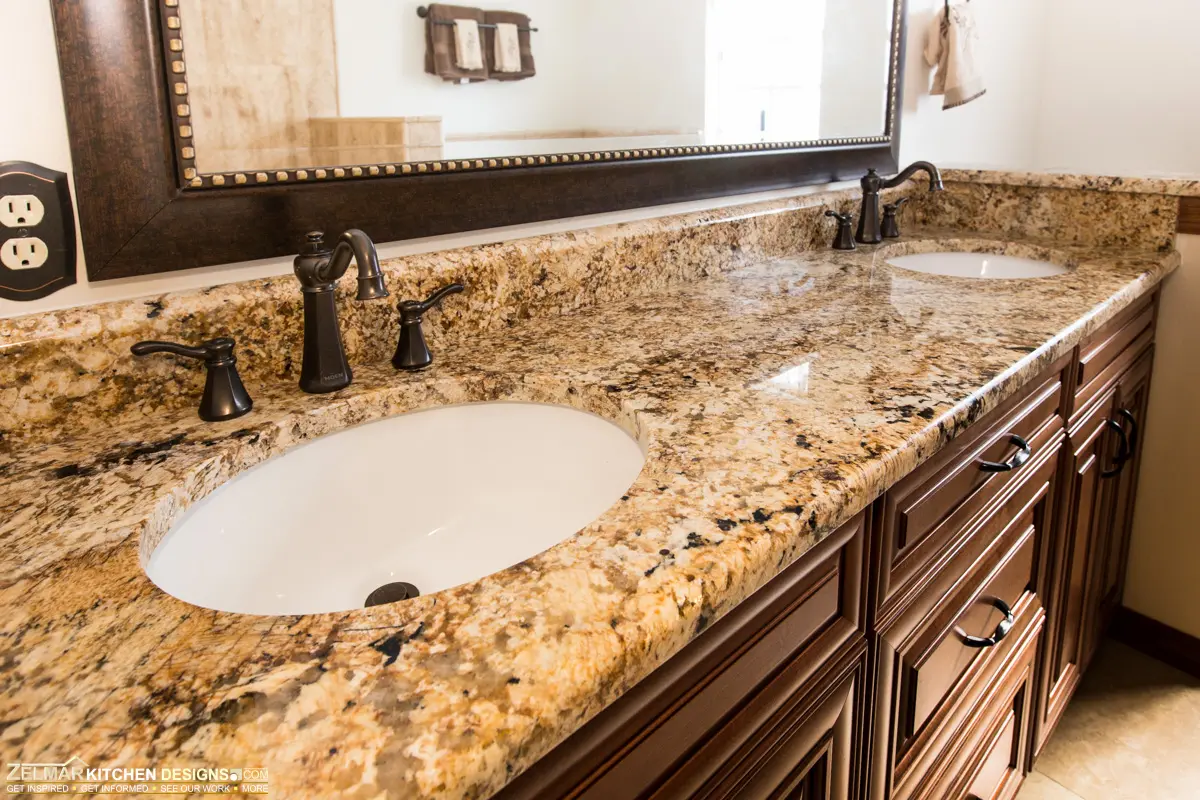 Zelmar did an excellent and beautiful job on our bathrooms. They belong in the parade of bathrooms display. I highly recommend Zelmar Kitchen and Bath for your remodel or new building project. The very best you can possibly get; Dan Coates is meticulous in his work; u won't be disappointed with his work. 
Deidre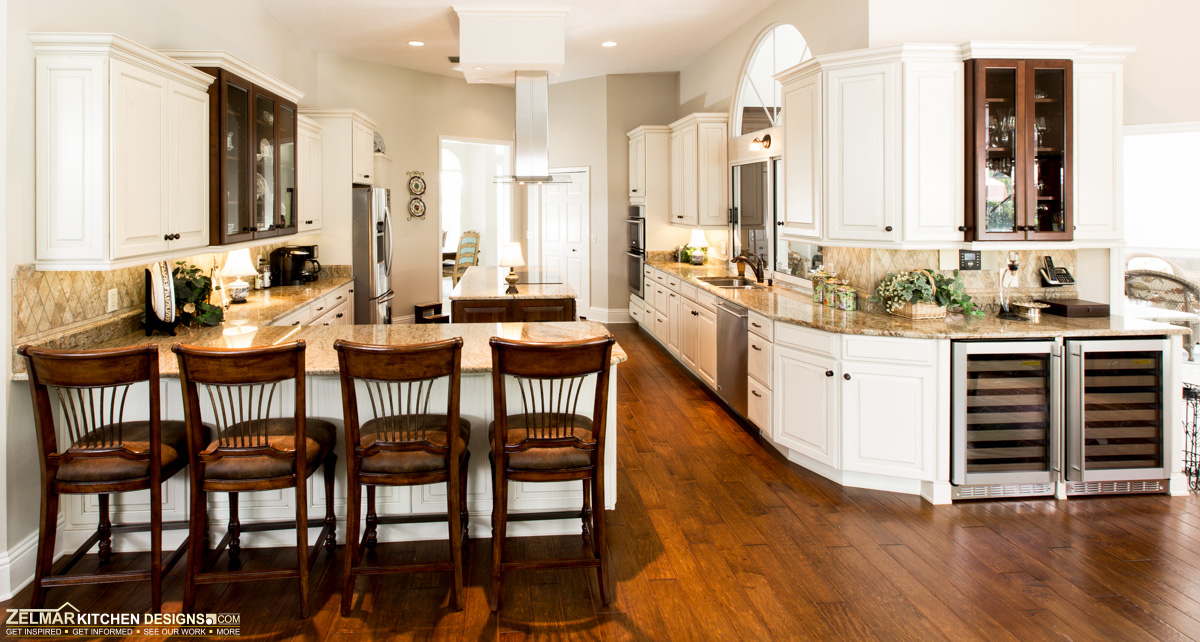 Selecting Zelmar Kitchen Design for our kitchen and bathroom renovation project proved to be an excellent decision.  Their attention to detail, understanding of our objectives, patience in working through the design and product selection phase combined with experienced creativity and knowledgeable advice helped get us smoothly through this complex process that resulted in a truly outstanding installation. 
Zelko worked diligently to get things right during the planning stage while incorporating our ideas and requirements.  The installation team was very professional with an attention to detail that made the stock cabinets we selected look like custom.  The Zelmar team's personal follow up and attention to detail from planning through product and finishes selection, scheduling, installation and follow up made the project an enjoyable process.  They were on time, on budget – with no extra charges.  We are proud to have a "Zelmar Kitchen" in our home.
Zelko, Aleks & Milan,

Just a quick note to once again thank you for all of your hard work and amazing results on our kitchen remodel. We could not be any happier with our "new" kitchen. But even more impressive than our kitchen was the experience of working with you and your fantastic team of contractors. Every person in our house was so nice & professional. We couldn't have hoped for a better experience or better results. We are simply thrilled and I can not wait to get started on the bathroom! =)

Thank you,

The Schmutzler Family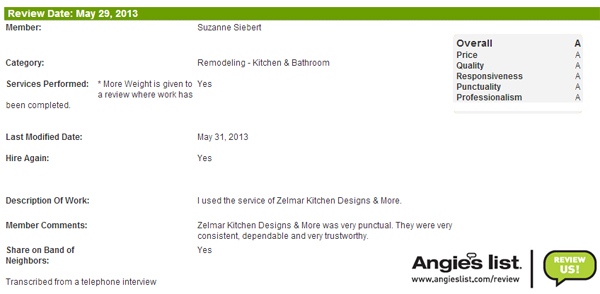 Dear Zelko: 
I am writing to you today to tell you how much we love our new bathrooms and what a pleasure it was to work with you and your entire crew.  At all times we were treated with respect and honesty.  Our opinions were always considered and the end result is gorgeous.  
The master bathroom is so beautiful, that everyone who sees it wants one just like it.  When Stan, Tom or Tony said they would be at the house at a certain time, they were prompt and worked continuously until the job got done.  It was so pleasant, we actually feel like we made new friends. 
So thank you and your staff for a job well done. 
Sincerely, 
Margie & Bruce Swiren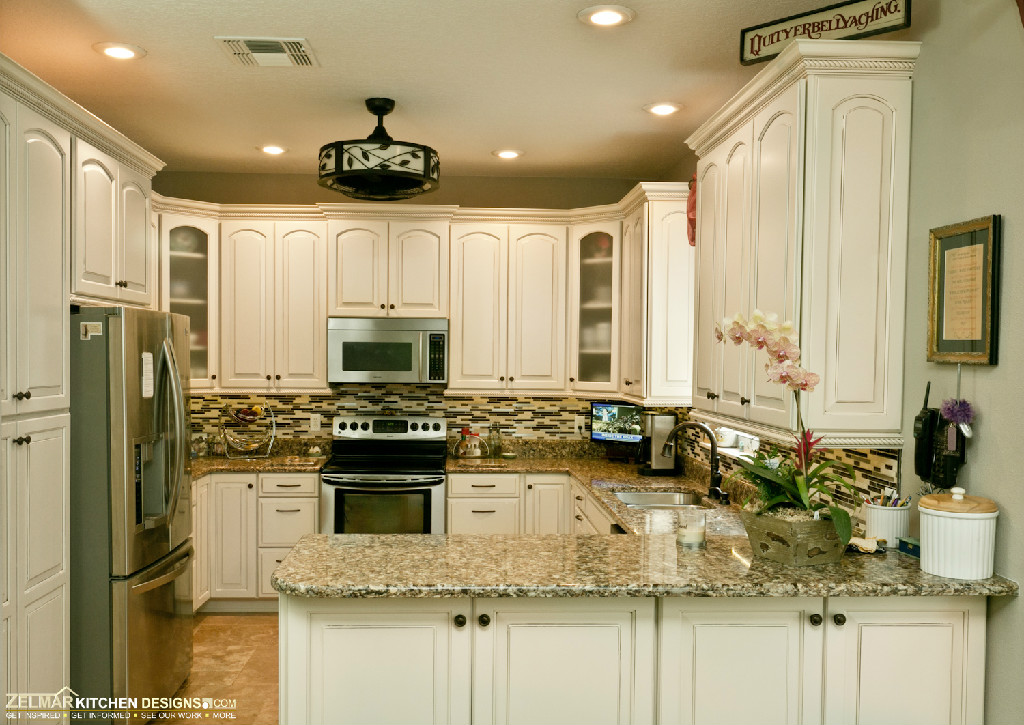 One of the most competent and talented home improvement teams I have ever dealt with.  If Zeljko or one of his team said they were going to do something on a certain day, it was done.  They worked for perfection and everything done was meticulous.  They made the misery of being without a kitchen not so bad.   Love the end result.   
Thanks for everything!
John & Ahmeena Otto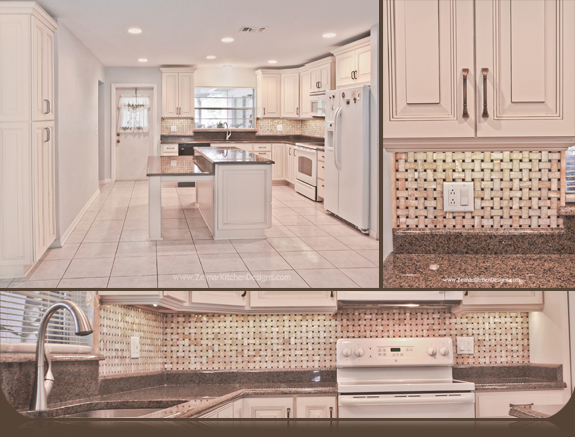 We would like to highly recommend Zelmar Kitchen Designs.  We had just purchased a house in the area that needed major renovations.  We just happened to stop in the Zelmar shop.  Our first visit was impromptu, however, they spent so much time with us, explaining the steps involved in planning a project.  We had such a great feel for their knowledge and workmanship after leaving the shop that day.  
As luck would have it, we came across their sign in front of a house in a friend's neighborhood and had an opportunity to speak with the owners.  They confirmed our already formed opinion of the Zelmar team.  We cannot say enough about the team of professionals that worked together to complete the project.  They kept us informed about what to expect as each team member did their part of the project.  They were always willing to talk with us and answer any questions we had.  They helped us with material decisions and let us know what colors and materials worked well together.  They welcomed our ideas and offered solutions to any requests we had.   We are so pleased with the end result and thankful for the workmanship and guidance we received from the Zelmar team.  
It was almost sad to see the project completed because it meant we were not going to see the team members each day. It is hard to put into words how appreciative we are for all you and your team have done for us.  We love our house now and I am actually starting to cook in my new kitchen.  I love it.  If you ever need us to talk to a customer or if someone wants to see the project, please let us know.  Thank you so much for everything you did for us.  We feel so fortunate that we happened into your shop back in May.  
Thank you, thank you, thank you!!!!
Schrader Family
Top Quality and Top Customer service. Zelmar and his staff are elite in this business. 3 years later our kitchen looks like it was just installed. 
We love Zelmar!!! I highly recommend this company!!! 
Martinek Family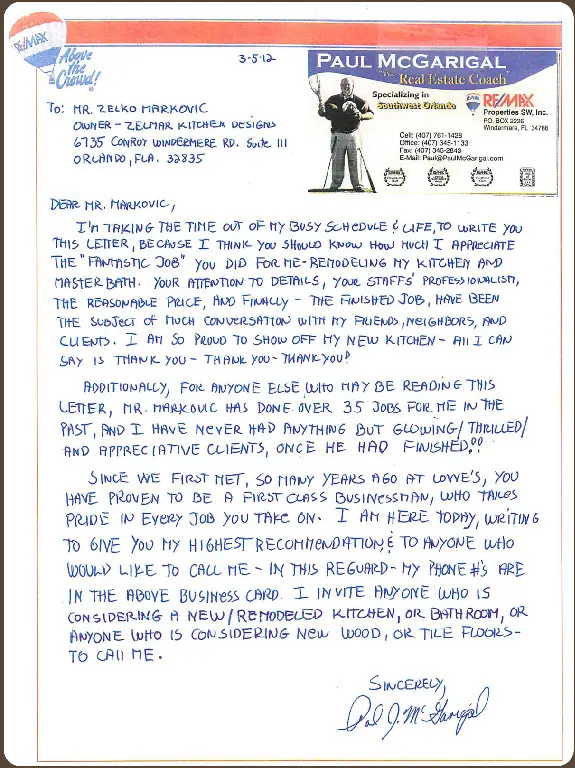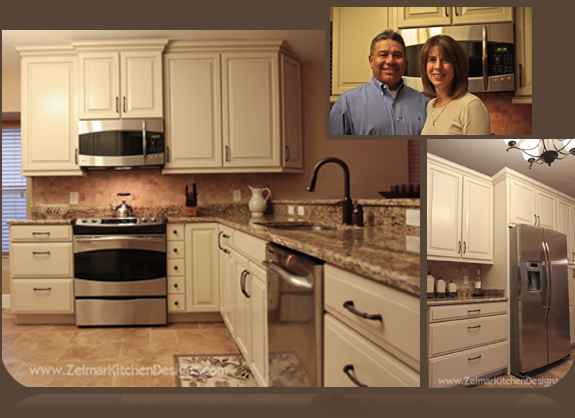 Zelmar Kitchen Designs created a custom look without the custom price! From the flooring to the cabinets, Zelmar designed a look that will last us for many years to come.  They're passionate about their work and it comes through in their customer service. Zelko spent many hours answering questions to ensure we got the kitchen and flooring we wanted and could afford.  Their contractors are absolutely second to none as well. Each of them are top in their trades. I've never worked with contractors who demonstrated such superior customer service, professionalism, and genuine care for your home.  We thank Zelmar Kitchen Designs and look forward to working with you again!"
Regards,
Renee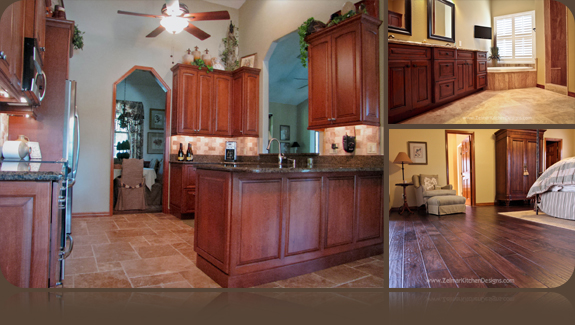 Dear Zelko, 
About four years ago we were considering a kitchen renovation and had received several proposals from other contractors. At the last minute, on the advice of a friend, we dropped by your showroom one evening to see what you might have to offer. 
We were immediately impressed with your sincerity and enthusiasm. We proceeded to engage you for the project and were amazed how our kitchen was transformed. A year later we asked you back to install a desk and book shelves in our office and once again we were totally pleased. 
A few months ago we decided to expand our master bath and closet and we knew immediately that we would be calling you to assist with our latest project. This time around we also decided to renovate another bathroom as well as install flooring throughout the remainder of the house. Based upon the previous work you have done for us we knew the finished product would be excellent  but you have once again exceeded our expectations. The transformation is stunning. 
As you can imagine a renovation project can be a stressful for everybody involved. There are multiple schedules to be coordinated and literally hundreds of decisions to be made by the customer. Your thoughts, guidance, and recommendations, and patience  are invaluable. 
Your contractors are reliable, punctual and know their craft. It is amazing how Tom works his magic with stone.  He uses it to make rooms pieces of art. The first time we saw him at work we knew he was a man who would not settle for anything less than perfection. Steve and Sandy are in and out in what seems like a flash and leave everything spick and span. 
Zelko, the best part about working with you is that you have always been just a phone call away. You may not realize it but the words that have meant the most to us during any of our projects have been  "I'll be  right over." We always knew that when the job is complete you would be proud of the work and we would be satisfied customers. 
Thanks for being there, 
Steve & Betsy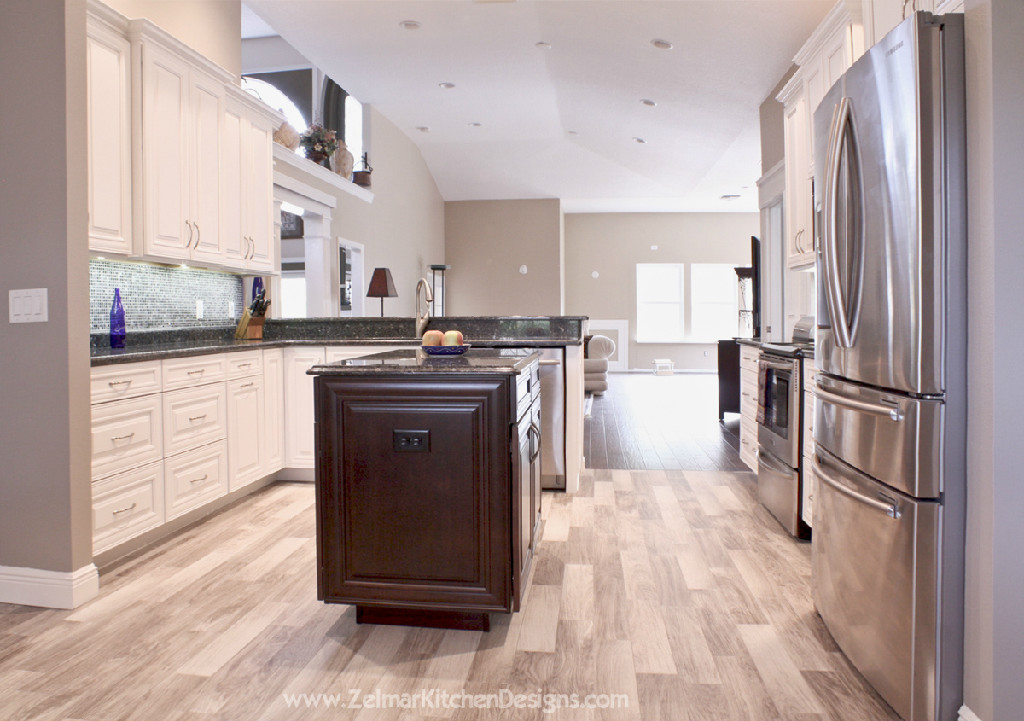 Living nearby and having driven by Zelmar Kitchen Designs many times, it was an easy decision to drop by and inquire about their services once we began planning a kitchen renovation.
From my first meeting with Zelko, I felt a trust and confidence he would be able to help us design a functional kitchen we would enjoy and be proud of.  Boy did he deliver on that!
Zelko was very easy to work with, accessible and open to hearing the ideas we had, yet was also sure to offer his professional opinion and thoughts which made the experience a collaborative effort.  We certainly appreciated his input and are thrilled with the finished product.  Our new kitchen experience was a positive one despite a few unexpected bumps with getting some flooring delivered. That portion was completely out of Zelko's control and rested entirely with a supplier, but during the whole process we felt rest assured Zelko and his team were looking out for us and always had our best interest in mind.
For anyone considering a new kitchen, we would HIGHLY recommend you visit the Zelmar store and talk with Zelko.  You will be impressed with his knowledge, experience and work ethic. 
We are so glad we chose to work with Zelko and his team at Zelmar!
Pete, Julie, Jason & Ben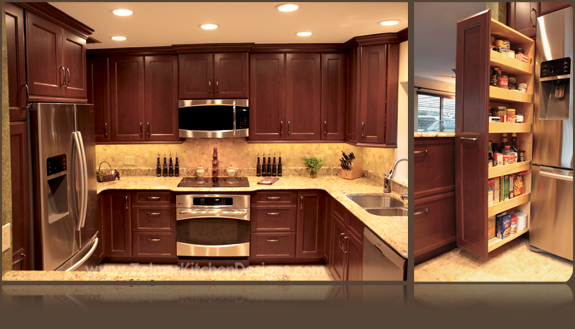 Thank you for making our kitchen remodeling experience painless! When we finally decided to remodel our kitchen,  I envisioned nightmares of the project taking a lot of time and being a complete disruption to our lives. Our experience was so far from that vision!   I wanted to remodel our kitchen but had no idea where to start. I looked at several websites and then checked out those websites with the Better Business Bureau. Zelmar was the ONLY one with an "A" rating, so I decided to visit the showroom. I was pleased with what I saw and heard and began our kitchen adventure! 
Everyone who came into our home was very professional and trustworthy. They all took very good care of our home while we were at work. The first thing that impressed me was the demo. I'm not sure how they did it, but there was NO dust or dirt to be found that day when I got home-or any other day! Everything was completed in the time frame that was given to us from the very beginning….2 1/2 weeks!! Amazing!   
I am so pleased with my new kitchen! It is everything I wanted and more! I have to thank you, Zelko, for helping me with my selections! Your suggestions were excellent, on everything from the countertops and handles to the appliances. When there are so many decisions to make, it is easy to become overwhelmed. Not the case here! Everything looks fabulous and everyone loves it! The quality of work is impeccable!  
I cannot wait to work with you and your team again!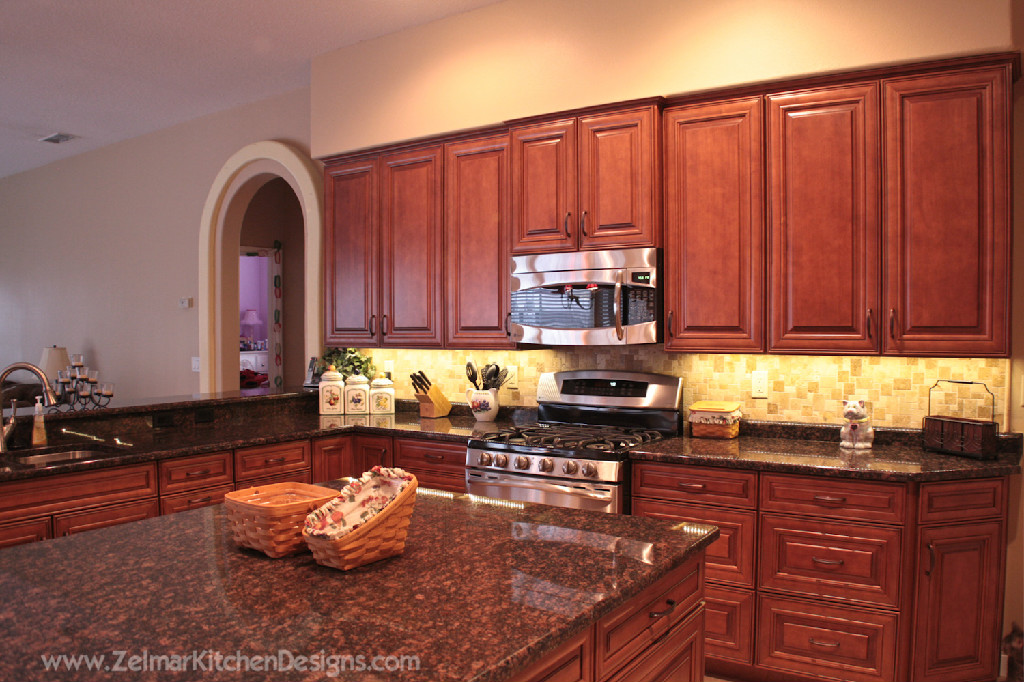 Dear Zeljko:
5 years ago we walked into a Granite fabrication studio to consider new countertops for our Master Bath.  Just by chance we asked for a recommendation for a "cabinet" person.  They said "Oh, there's this guy. . . he just opened his own cabinet company. . . his name is Zeljko".  Little did we know we would become one of Zelmar's first Customers.  You worked magic in my tiny Master Bath and told me that your wife couldn't believe you would put so many cabinets into such a tiny space but alas you gave me just what I needed, a lot of storage, which works perfectly in my small space.  I had you look at my kitchen and I remember when you very kindly told me it was "a little dated".  So here we are 5 years later, Friends on Facebook, and we walk into your beautiful showroom to discuss having the kitchen remodeled.  I can't tell you what it meant to me when you shook Bruce's hand and offered your condolences on his Father's recent passing (which you learned from Facebook), but that's the kind of person you are.  After your initial visit to look at the kitchen you came up with a fantastic plan to use every square inch of space my 1955 kitchen would allow.  You promised me the entire project would take about a month and it did.  You assured me that I would be comfortable with everyone who worked for you and that I could leave them alone in my house with no worries  and you were right.  Everyone was friendly and polite, worked together well and did a fantastic job.  Every day they cleaned up the workspace before leaving.  The tile guy took special care to cover floors and, when my wood floors weren't covered, he removed his shoes before coming in.   I could never have hoped for a better experience with remodeling.
Thank you again for the beautiful kitchen.  I feel very blessed to know you.
Sincerely,
Bruce & Jackie Becker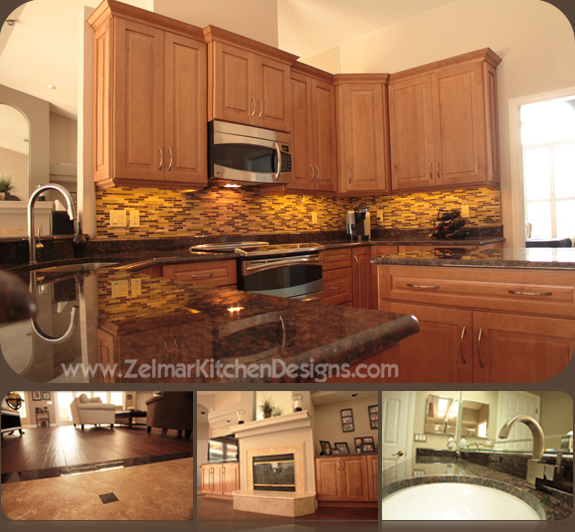 The "Zelmar" Team of Professionals

We were looking for Quality and Professionalism to redesign our kitchen and bath. We found them both and much more from Zelmar Kitchen Designs.


Zelko and his team assisted us in every aspect of the job. Their expertise and experience helped guide us thru the entire process from start to finish. Zelko's talents are phenomenal. His attention to detail thru exceptional workmanship and quality of products go above and beyond.   
We want to thank you for all you have done with our home. We would highly recommend anyone to utilize the Zelmar Kitchen Design Team!
Thank you,
Dave & Donna Tordi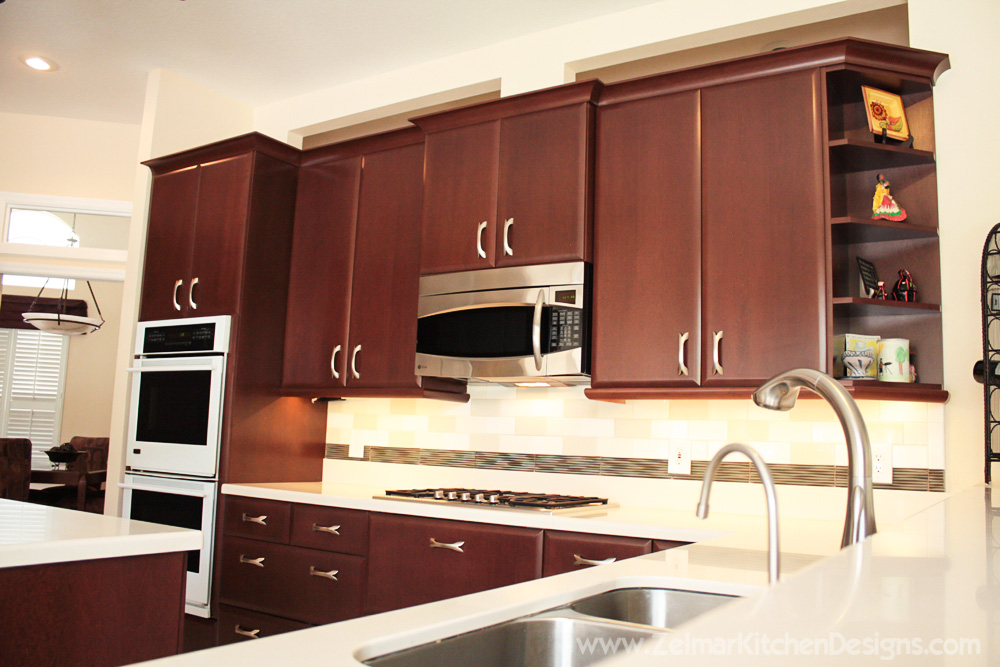 We're now embarking on a second project with Zelmar Kitchen Designs, and here's why: The owner, Zeljko, knows what he's doing. He advised us away from a certain countertop edge because fluid would drip onto the wood instead of away from it, for example, and warned us against tiles that require too much grout between them because the grout will quickly stain. He knows little details like that about kitchen design that most people, even professionals, don't. Zeljko also stood behind his pricing. When a supplier raised the cost to him, he swallowed the difference rather than pass the increase on to us. And, he has a team of subcontractors who arrive on time, are polite, do quality work and clean up after themselves. I've heard stories of friends waiting four months for a drywall guy to show up or for cabinets to come in. We had no experience like that. There were men working on our house every day throughout our massive project. We are also quite pleased with the quality of the Cabico cabinets.
Feldman Family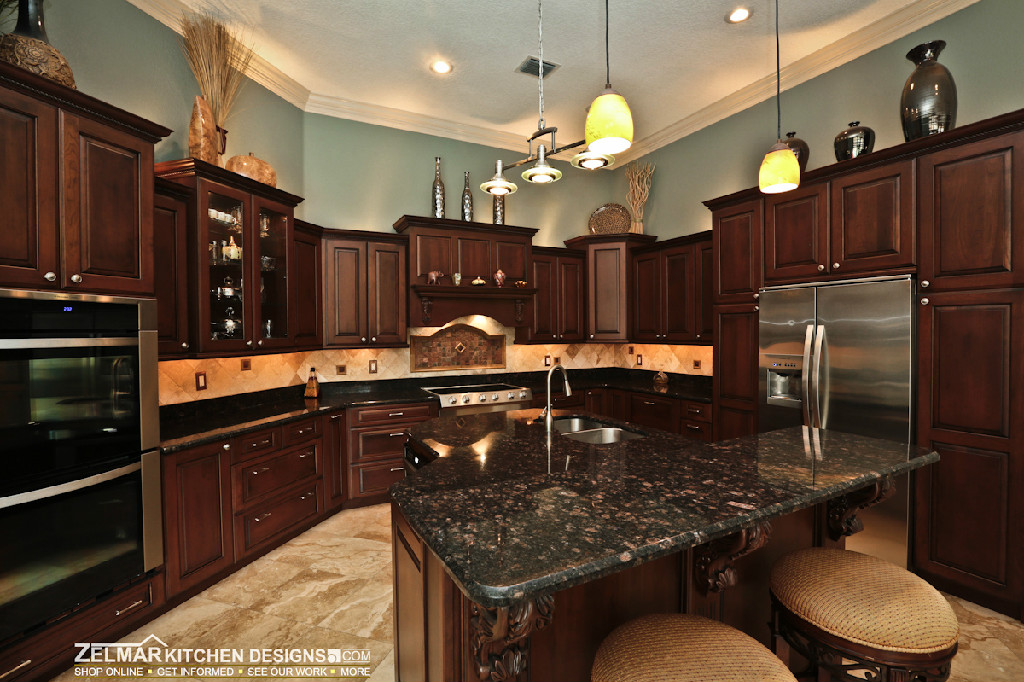 Zelko,
As we look at our new kitchen we are truly amazed. What began as an average remodeling endeavor to update the look of the kitchen has turned out to be a total transformation of the space - "more than we could have asked for or imagined!" Your precision in the calculated use of every inch of available space, attention to details, keen ability to capture the needs both present and anticipated and incorporating that with functionality in your design is exceptional. 
The new elegance of the kitchen has in essence spilled over into the family room into which it opens, and has elevated the whole appearance of that area - Magnifique! In addition your work ethic and that of those who work with you truly places you in a category all your own. We're already looking to the next project that we would like you to work on. 
Dr. LGA & MWA
When we decided it was time to have our kitchen cabinets and countertops replaced, we didn't really know where to start.  There was the added need of removing a dropped ceiling over the work area and making the ceiling of the kitchen match the ceiling in the adjoining family room.  We spent some time at Lowe's and Home Depot.  Nothing seemed to be just right for us, and no one at these stores seemed to care about us or the job.  Then we went to Zelmar Kitchen Designs and found exactly what we wanted.
When we went into Zelmar we were greeted with a smile and a handshake.  We decided to have you come out to take a look at our kitchen, do the measurements and see if you could do a plan for us in the price range we could afford.   When we saw the plan and looked at the choices available to us, we knew this was the kitchen we wanted.   You answered most of our questions before we even had to ask them.  You thought of things we didn't even know we needed to know!!  Everything was explained in detail so there would be no surprises as the project was in process.  You even provided us with a calendar showing the schedule for each phase of the project...
Click Here To Read The Full Testimonial 

Most sincerely,
Dave and Beth Luther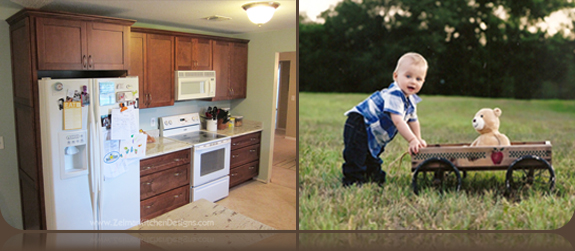 Dear Zelmar Kitchen & Bath Design Team,
Thank you for the exceptional job you did on the kitchen remodel project in our home. Your team's professionalism and service throughout the project was outstanding! All of you went above and beyond to ensure the project's completion in time for our son's first birthday!!! It was very much appreciated! You will be our first call for future projects. Thanks again!!
Sincerely,
The McLendon Family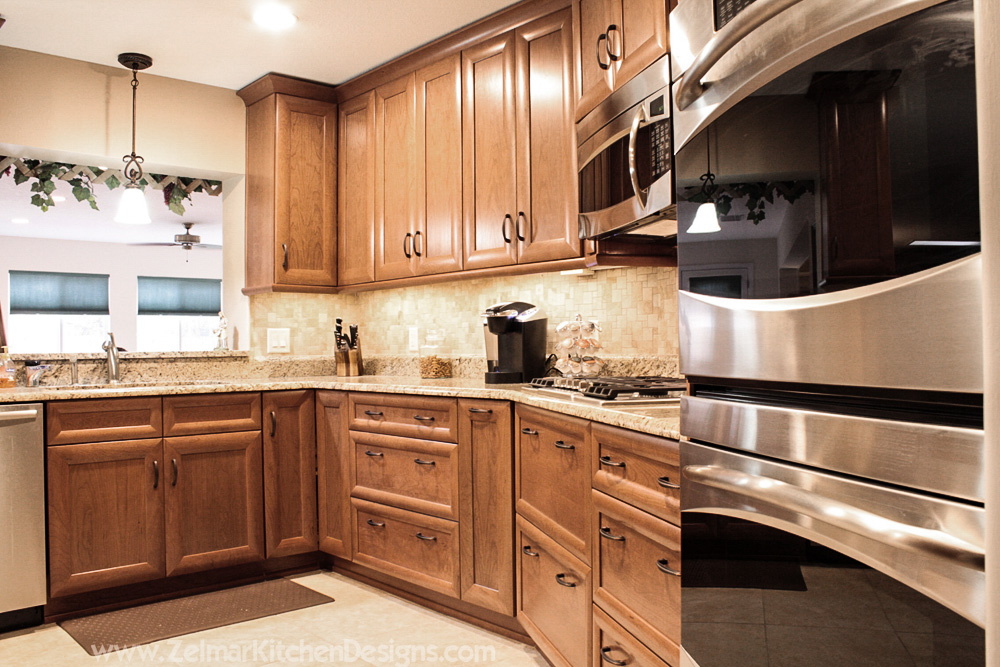 Zeljko,
I am so totally thrilled with my beautiful new kitchen, that I had to write and tell you about it. I get excited every time I enter the space - and the experience of preparing meals is a new "high"! Never in all my years in the business world have I had the pleasure of working with anyone whose entire team had stronger integrity and values. The total project was done in a first-class manner; and throughout the entire time, I felt like I was working with family and friends.Everyone from the design team, to the cabinet team, to the construction team, and the tile team was extremely professional and committed to doing a perfect job. I knew was dealing with good people throughout the project and felt secure having each of them in my home. And each member of the team cleaned up the construction site every single day before leaving. What a gift that was!

Designing my new kitchen was a very challenging job to being with - because of its uncommon shape. Yet you managed to utilize every square inch of available space to give me high functionality, increased cabinet and storage space and a most elegant result. The quality of the work done was outstanding in every way and great attention was given to perfecting every detail. And all of it was done within the budget.

I cannot thank you enough for taking the "worry" out of this remodeling job. You have build a wonderful company which I will recommend highly to family and friends. There is no better group out there to do this work. And I hope to be able to work with you again soon on a bathroom remodel.

God bless you and your team - and thank you a million times over for the beautiful work you did for me. I am grateful!


Sincerely,
Diana J. Boyce
There are several things that make working with Zelmar great. First, Zelko is talented in design. His suggestions give you a brand new, well functioning kitchen that blends with the existing house. Second, they have a very professional and complete team that works together to get the job done in a very timely manner. There was hardly a day without someone working. Third, there is never any doubt that anyone who enters your home during the renovation is reputable and reliable. We went about our life, coming and going with no worries. We would highly recommend Zelmar Kitchen Designs and are more than happy to show the work that was done in our home.


Jack and Jane Woods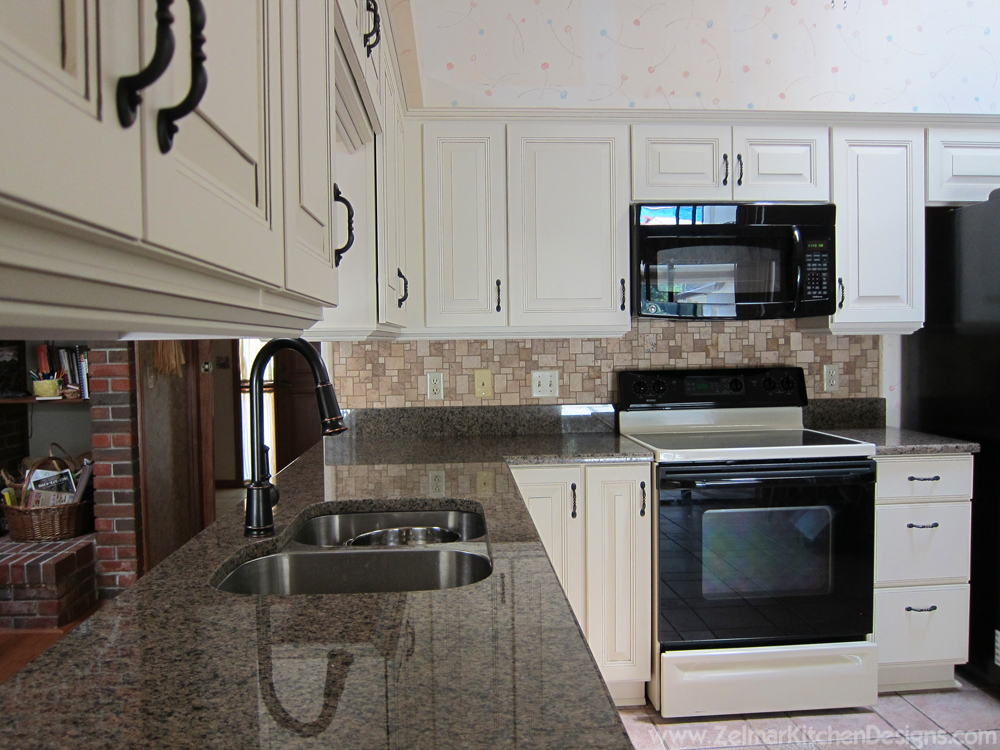 After viewing my neighbor's beautifully remodeled kitchen (from Zelmar Kitchen Designs), I decided I need to modernize my outdated 1980s kitchen. Zelko Markovic helped design and create a much more functional, updated kitchen. Every member of his team was extremely professional and talented. My husband and I are very happy with our new kitchen. 

Olga Simmons
Dear Zelko
We wish to thank you once again for the beautiful cabinets. They look so good in the kitchen and the bathroom. We would also like to tell you again what a nice job Steve and Sandy did installing the cabinets. They were great to work with. We look forward to working with all of you when we redo the upstairs bathroom.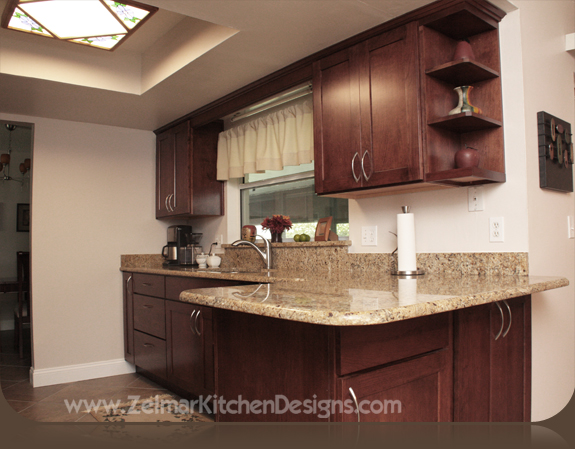 Our entire experience working with all the members of the Zelmar staff was smooth from beginning to end. We love our new kitchen and several of my favorite aspects were suggested by Zelko in his design work. We compared several companies and Zelmar 

Kitchen Design

 was our first choice by a large margin for several reasons. 

The cabinet quality, options and features were the best we found anywhere. Once our decision was made on the products to purchase, the rest of the process went very smoothly as well. Zelko was so accommodating with all of my questions! 

The most important thing to us was the sense of integrity and excellent work ethic displayed by Zelko and the team. We highly recommend this company to anyone who wants a beautiful new kitchen! 


Thanks so much! 
Eric and Sharon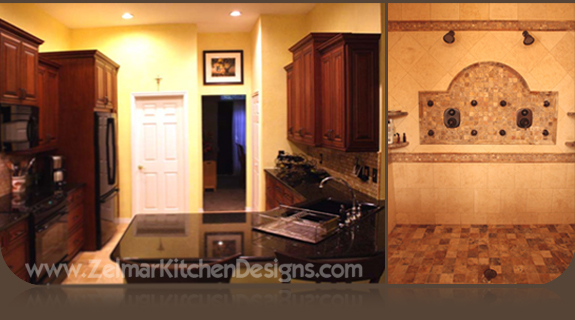 We have had three remodeling projects completed by Zelko and his colleagues: kitchen, guest and master bath. The workmanship was superior with special attention to detail. Zelko and his team devoted a lot of hours with us; developing plans, choosing styles and just simply providing advice on cabinetry, tile, countertops, appliances, faucets etc. to be sure that form and function meshed.
There are several take aways from such these efforts:
Zelko always delivered on his promises.

He and his team were trustworthy individuals so we didn't have to take days off from work.

The work sites were always cleaned up every night of the projects.

We didn't have to worry about anything. In fact, Zelko will tell you that many times over.
We feel that we were very fortunate to have found Zelmar Kitchen Designs. We did our research on companies and it indeed paid off. They are the best!!
Judi and Frank
Zelko,

We are very pleased with the workmanship and the professionalism shown from everyone affiliated with Zelmar Kitchen  Designs.Once the sale was made you continued to give your full attention which is so rare in today's work place, your attention to detail is very much appreciated.

The Custom Kitchen you helped us create offers great storage and really uses the space wisely.

Thank you for assisting us in making our house a home.


Rochelle & Jim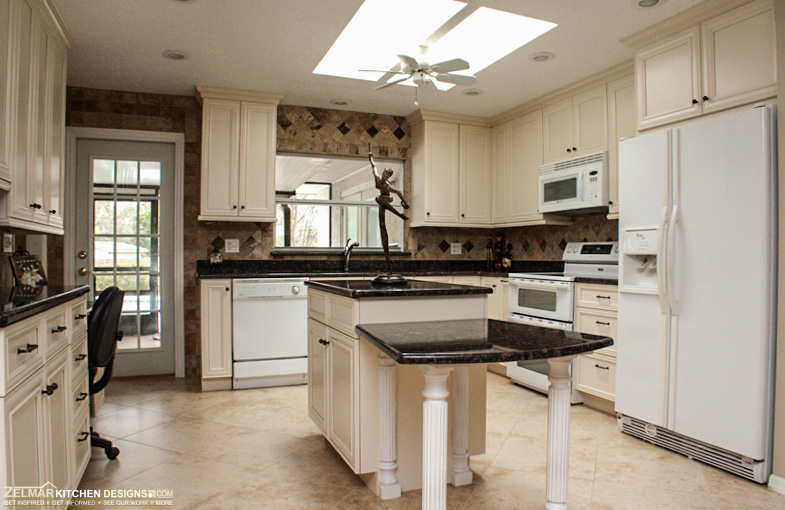 When we made the decision to remodel our kitchen we were naturally drawn in by the advertisements in the Sunday paper for 

Home Depot

 and Lowe's. After receiving our estimates and very basic design layouts, we didn't feel that we were getting the best product or design for our money.
Fortunate for us we heard about Zelmar Designs, through a friend. From the moment we walked into their showroom we knew we made the 

right decision

. The quality of their products, the installation team and there 

award winning designs

 are second to none. Our kitchen is absolutely beautiful and the unique design has given our home a special custom look, that is always very comfortable and a pleasure to be in. We have received so many compliments!

Thank You Zelmar Designs!!
Sincerely 
John & Gloria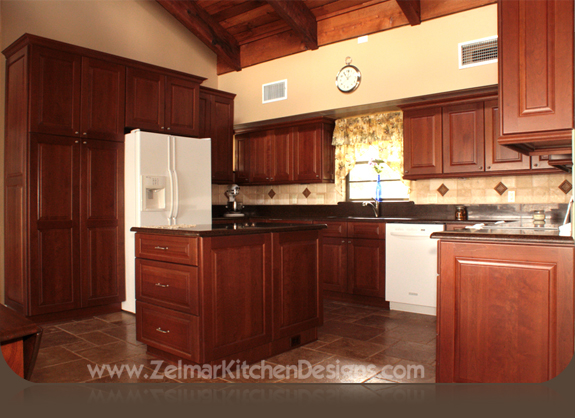 Since this was the first major kitchen renovation that w e undertook, we were quite apprehensive and confused about such things as design, quality, workers' integrity and skill. We did a lot of research and shopping before deciding on Zelmar Kitchen Designs.
From our first meeting with Zelko, we were quite impressed. In our second meeting, he had our plans drawn and presented them to us on a large screen so that we could see what the finished product would look like. At this time we could tell that he was an artistic designer and our apprehension faded away...
Click Here To Read Full Testimonial
Joe and Nancy Kaiser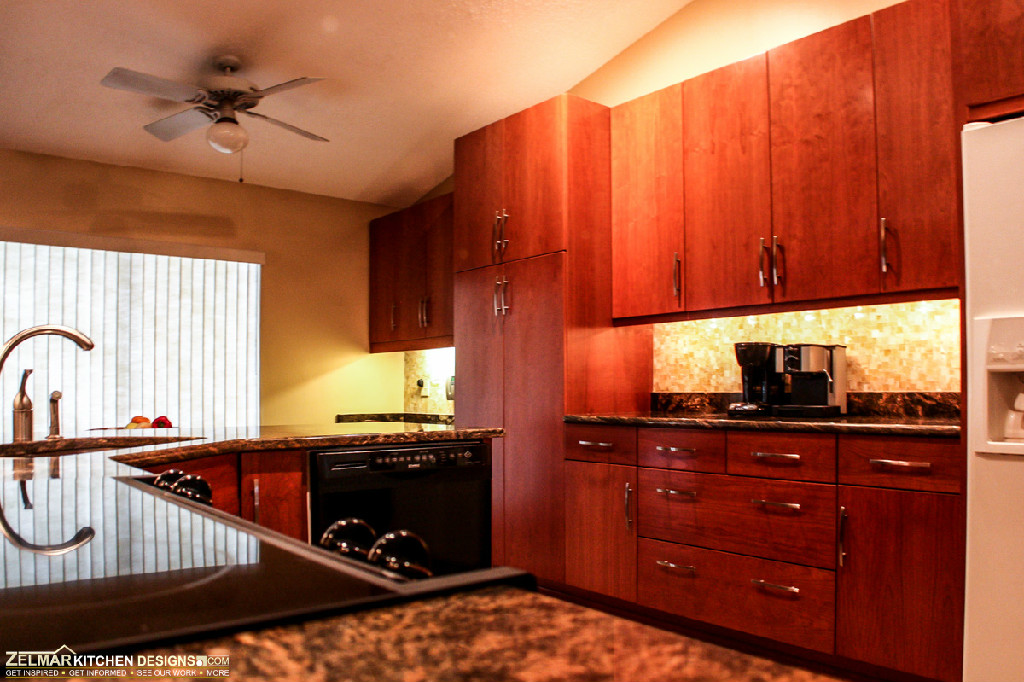 I was extremely pleased with Zelko's professionalism with the plans for our kitchen.  I was surprised how quickly the cabinets and granite counters were installed. The cabinet installers, Sandy and Steve, moved quickly and inconspicuously and the outcome was amazing.  The granite installers were perfectionists and patterns were matched up perfectly. 

All in all, it was an extremely satisfying experience and we can now enjoy our new kitchen. 
Janice & Steve Grant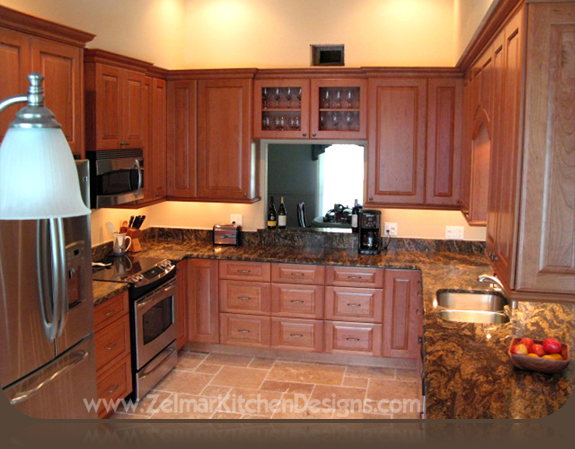 Dear Zeljko,
Teresa and I wanted to thank you for doing an incredible new kitchen design for us! Your design was exactly what we wanted, and now that we have gone from your concept drawings, all the way to the installation of the custom Cabico cabinets, we can honestly say that everything that you told us on day one, has absolutely come to fruition!  The cabinets are beautiful, and my wife is so thankful and grateful for your part in making her kitchen dreams come true...

Click Here To Read Full Testimonial
Bob & Teresa Desmond