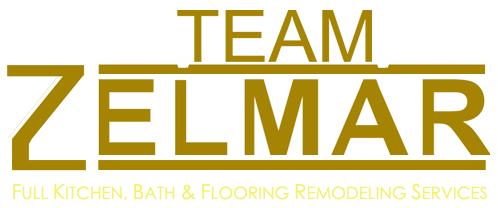 Zelmar Kitchen Designs offers a complete service for all your kitchen & bath remodeling needs. We offer, cabinetry, countertops, & flooring & as an authorized dealer for cabinetry, we do require every project with us to include a cabinetry purchase.  We have assembled a team of licensed & insured professionals to provide superior services for you.  Our services including these & more:

Our design team has over 25 years of cabinet design experience in home remodeling. We design your dream kitchen & baths using 2020 CAD design systems. We create designs using our professional measurements .

Our cabinet & countertop install team is second to none. We take pride in our superb craftsmanship and precise installation on any kitchen & bath project. While walls & ceilings are rarely perfect our installers work to create a work of art in any space.

Our master flooring installers create pieces of art for any project. We offer a wide variety of  wood, porcelain, and travertine flooring materials. 1/16" grout, precise rectified tiles, and high quality durable materials are our standard. We also tile kitchen backsplashes & bath/shower areas.

Get your color swatches ready & transform your home with a fresh coat of paint. We have team assembled for wall alterations, pop corn ceiling removal, wall/ceiling texturing and of course all of your painting needs.

Most kitchen & bath remodels require plumbing work & our master plumber provides complete home plumbing solutions. From itemized purchasing needs lists to full installation services, we provide options for any of your plumbing needs.

We have a professional team of licensed & insured electricians to service your home for any electrical needs. Whether you are doing simple LED under cabinet lights or major electrical changes we are here to offer affordable solutions.
We establish a game plan with all of our clients: listing what products they are purchasing from us versus things the home owner needs to purchase on their own (from local businesses or online) to have available for installation day.
We help manage & coordinate our team of highly skilled professionals to finish your project in the highest quality &  most efficient way.
We have worked with most of our remodeling specialists and associates for years & are very confident recommending them to complete your home remodeling jobs to your full satisfaction.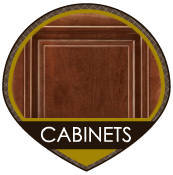 Quality cabinetry at affordable prices with lifetime warranties.
We proudly carry whole wood cabinet construction with products made in the USA and Canada.
Why settle for anything less? Come see our amazing selection & have a top rated design professional create the dream kitchen or bath your home deserves.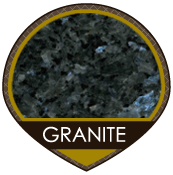 A wide selection of durable countertops at great prices.
When it comes to countertops we never settle for anything but the best in quality.
We offer a broad selection of granite and quartz countertops from sources you can trust.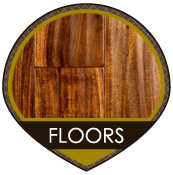 A variety of stunning flooring options installed masterfully.
A floor for every home: we offer travertine, porcelain and engineered wood flooring options.
Stop by our showroom to see our beautiful selection and see the difference a high quality materials and installation can make.
Our Services & Products Include:



Sinks

Decorative Cabinet Hardware

And Much More
Our Home Remodeling Team Offers:
Tile & Wood Installations

Soffit Replacements

Bath & Shower Re-tiling

Bathroom Build-outs

Wall Alterations & Popcorn Removal 

Wall Texturing & Painting

Plumbing

Electrical

Glass Enclosures

And Much More